I am so excited and blessed and amazed to say that my dad is condidered by his doctors CANCER FREE! He has only 2 more Chemo treatments and a shot of radiation to seal the deal.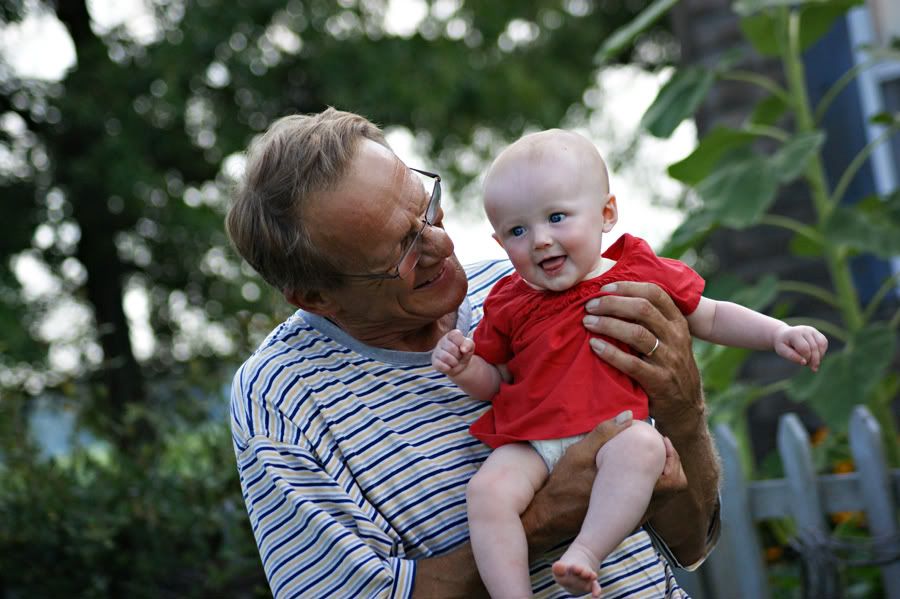 I know this has so much more than treatments. I know the power of Prayer. I know God hears us. I know He has a plan. I'm so glad that His plan holds my dad being here with us. I am so very grateful.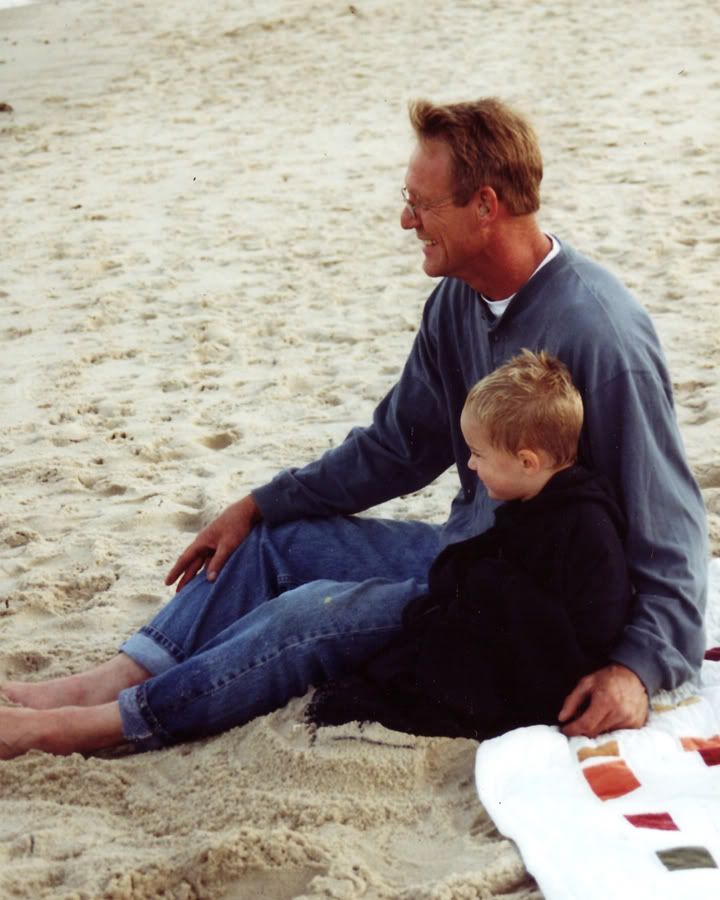 Theres always been something about my dad that holds a special place in my heart. He has always made sure we were taken care of before his own needs. And speaking from a Dad and Daughter perspective, I know he's been the greatest dad in the world to me and will continue to be for the rest of mine and his life.
The
blog post
I shared when my dad found out he had cancer was the hardest thing I ever had to write in my life. I couldn't read it again after I posted it. I still cannot make it through a church service on Sundays without crying. It still hurts that he even had to go through this. But I have been intuitive with God. And I know when He is speaking to me. Laying in bed the other night after we recieved this news he revealed to my heart a joyful song. He allowed me to feel joy in this trial. My friend, Leigha, who also battled cancer loved the verse Phillipians 4:4-7 "Rejoice in the Lord always. I will say it again: Rejoice! Let your gentleness be evident to all. The Lord is near. Do not be anxious about anything, but in everything, by prayer and petition, with thanksgiving, present your requests to God. And the peace of God, which transcends all understanding, will guard your hearts and your minds in Christ Jesus." This has always stuck with me. So instead of praying for my dad to not have cancer anymore I started praying for all the good things that came of this. I prayed in joy that my family who was already close became closer. I prayed in joy that I was blessed with a father who cared so deeply for his children. I prayed in joy that my mom and dad had such respect for each other and their love is deep and rich. I prayed in joy that my dad looked so well. I prayed in joy that he was the most amazing Grandfather my children and my nephews could ever have. I prayed in joy that his treatments were going so well. I prayed in joy that this terrible disease brought me and my husband closer.
I prayed in joy that I have a father.
And now I am praying in joy that God has healed him.
Dad's cancer has made me dig deeper, work harder, and pull out some of the best work I have ever produced. I know my dad is proud of me. That's something that no one can ever take away from me.
The pictures I am sharing are some of my mom's favorite pictures of dad with the grandkids. That's one thing that has never been scarce at our home is the presence of a camera. When something like this happens, I am glad that's one thing I don't have to regret. That we have documented everything with dad. Here is one of the hardest things I had to document. It left me with a very awful feeling. I love my dad's hair. My color is his color. We have the same wispy fine but thick hair. The night we shaved his heair due to it falling out because of Chemo was one of the hardest nights of my life. I couldn't take anymore pictures, I could barely breathe. It took everything I had not to cry while shooting. Here is a shot from that night.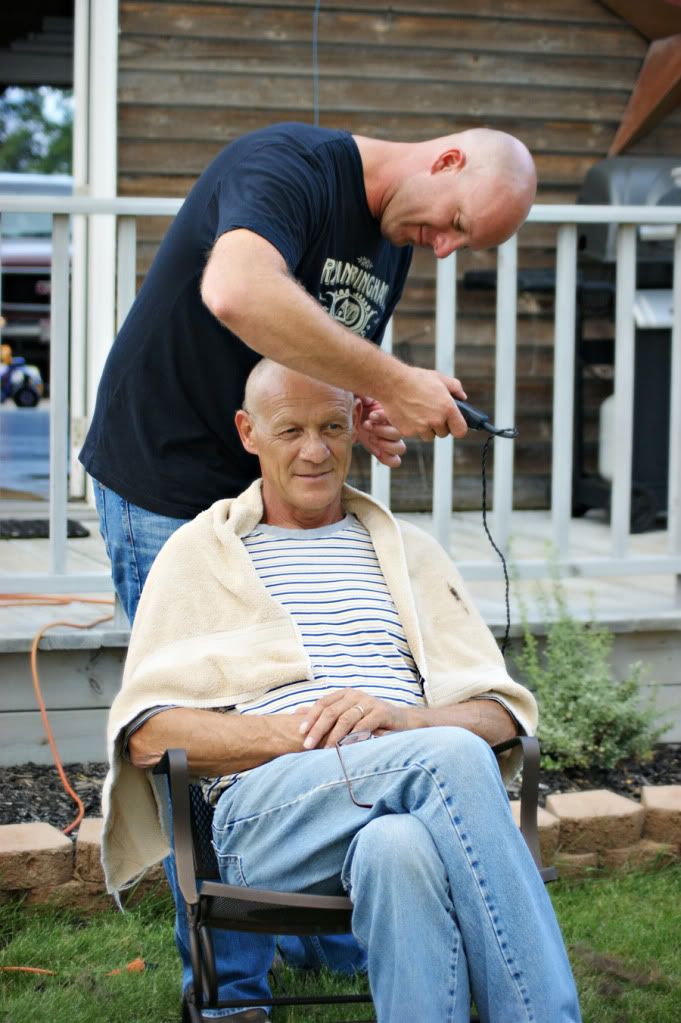 I think my sister-in-law Amanda has a picture of me that night after I put my camera down. When I saw it, I realized what was written all over my face. I was terrified.
But now there are nothing but smiles. I danced in joy after the phone call from my mom about Dad's good news, and I showered my dad with I LOVE YOU's on the phone after I quit crying tears of joy. I sent out a million text messages, I called my Erin and my Amy. I sighed and out came 400,000 pounds of stress. The Lord once again has shown me joy. I am forever changed in my Dad's walk. I am so proud of him. I now am absolutely sure there is NOTHING my dad cannot do. He's such a show-off ;)I Love you Dad!
Look how good this guy looks...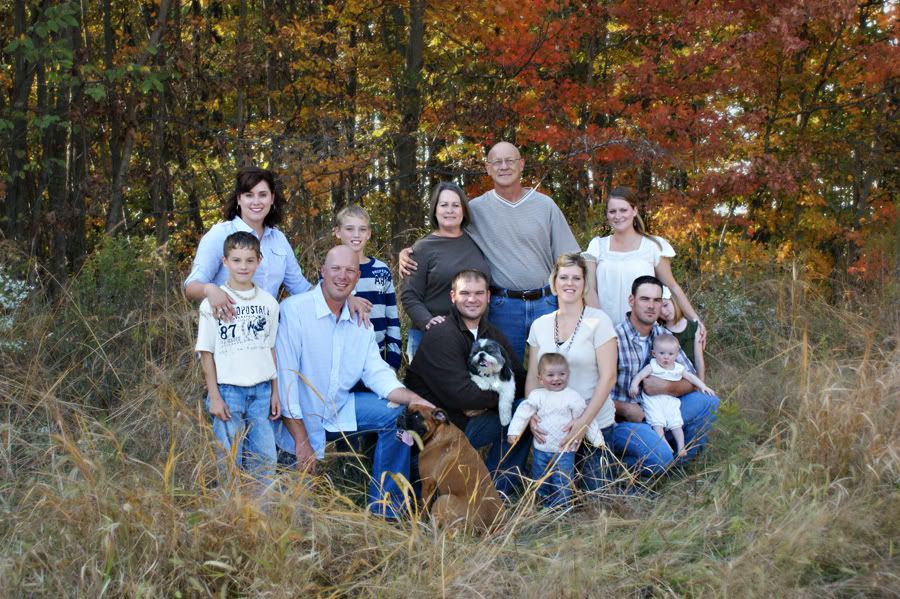 And look how good they look together....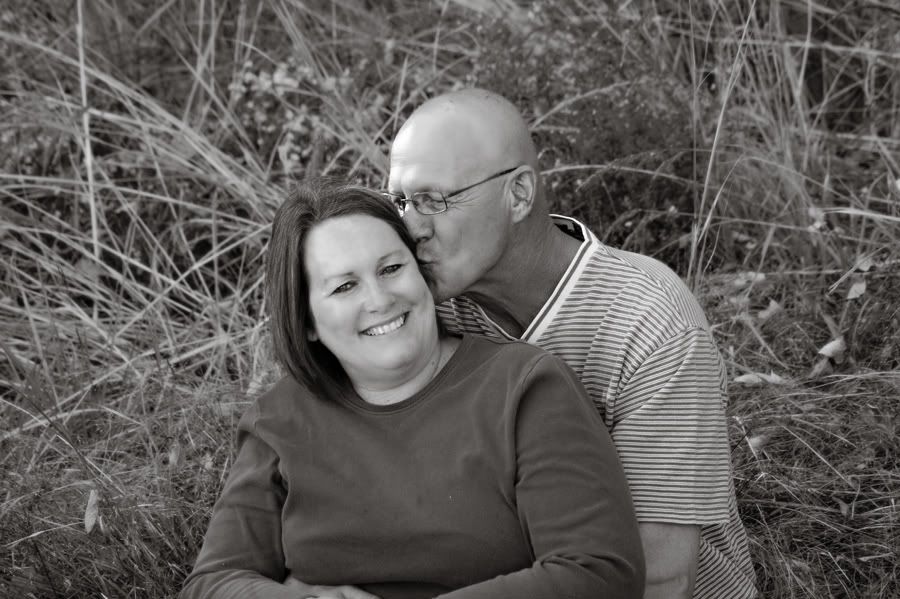 I love you Dad, and I Love ALL my family. You guys are the best. Especially these two beauties...
Psalm 37:4