I know we are all counting down the days (You are, aren't you?!) until the Grand Opening of the Studio! I know I am, my nails can tell you that story (chomp chomp chomp!)...
Liberty hasn't had a shoot since her 3rd birthday (yeah, July, of 2008. Bad mom, bad bad mom!) so I figured now was better than anytime to showcase my little angel, and to also advertise something very special we will be offering in our Studio!
Heather Miller, a very talented woman and friend of mine, makes these bows, clips, and boutique hats. The great thing about them is that you can choose the boutique hat you want and the adornment to go on it all based on the look you are going for. I got these in today, and so we decided what better way to do Libbie's shoot than to play with some of the styles!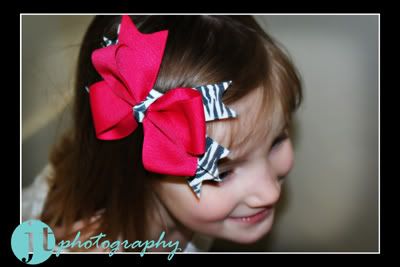 These, and many many more styles, will be available at the studio Grand Opening and will be available anytime at the studio as well!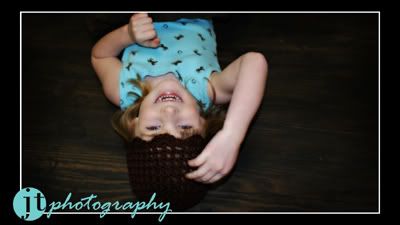 If you'd like to check out Heather's blog, go to
Hairware by Heather
Here's some other fun shots of the day: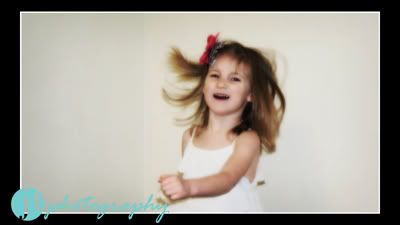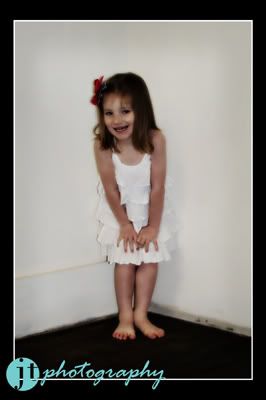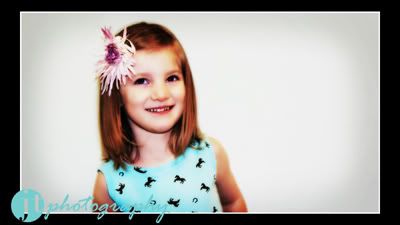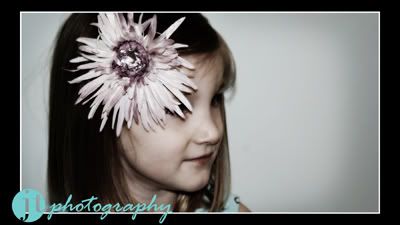 MY FAV! This going to be on a Gallery Wrap above my Desk ASAP!
Many of you who read here know that the only way to get Libbie to do anything is to bribe her. I am not proud of this, by the way, but I need cooperation just like any mother, so you just gotta do whatcha gotta do, ok?! For today's session we bribed her with Strawberry Marshmallows and puddle jumping even though I knew how insanly cold it was, I wanted some great images, and got them, so I owed it to her. HEre is what she chose to wear: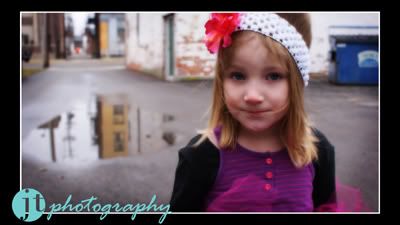 Yep. That's my Libbie :)