Kaleb had me cracking up before I even met him. I think we messaged back and forth on facebook 20 times. First he had questions, then he had more questions, then he asked where in Delphos I was at (I'm in Van Wert), and then more questions. I asked him if he even read my first message. ;) LOL! But none the less, we had a great time on his shoot. He had me cracking up during as well!
Kaleb's mom wanted pictures in his suit. He looked very polished. This is my favorite from the series of suit pictures...
He has these awesome crystal blue eyes. They are GORGEOUS. Look how much those eyes catch you in these pics...
We went to the stadium and took some with his football gear. These are some of my favorites...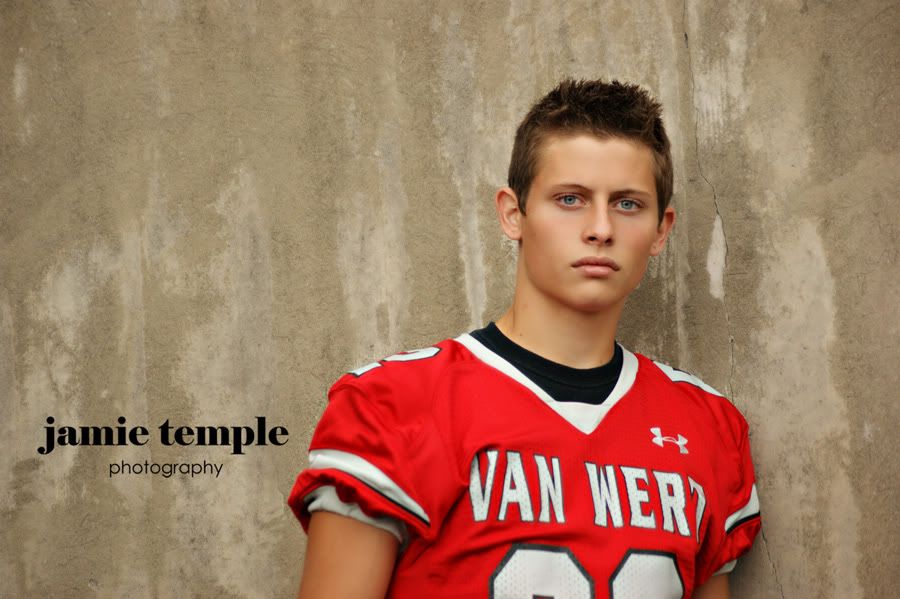 Thank you Kaleb! I have so many more favorites! You are going to love them :)