Morgan I am so excited to show these off! You are such a flawless beauty :) Senior girls, take note. Its all about the accessories. Though she would be beautiful with or with out, the feather flower accessory really makes it romantic :)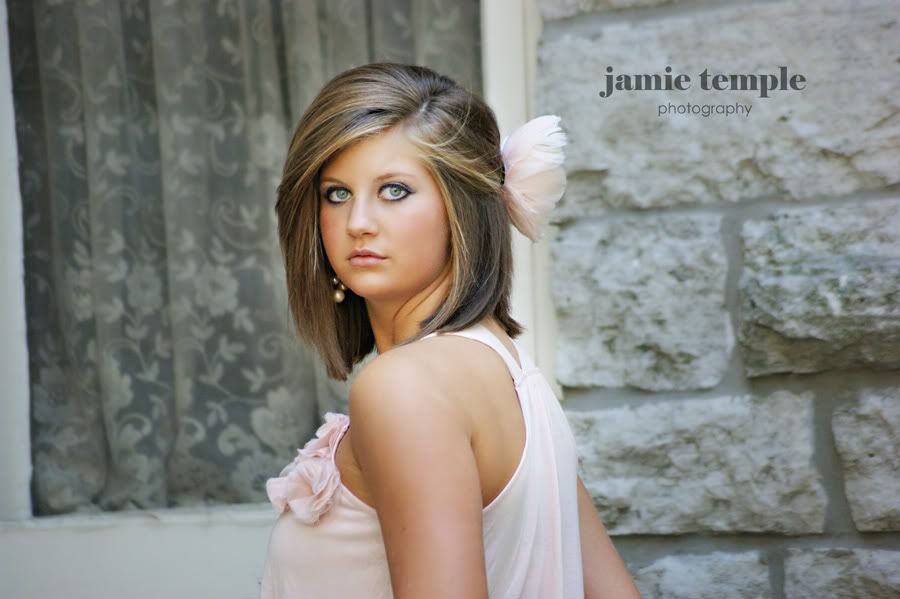 I don't think there was a moment in between locations that Morgan and I weren't talking :) So much fun! You are seriously rockin "the serious look", girl!! LOL!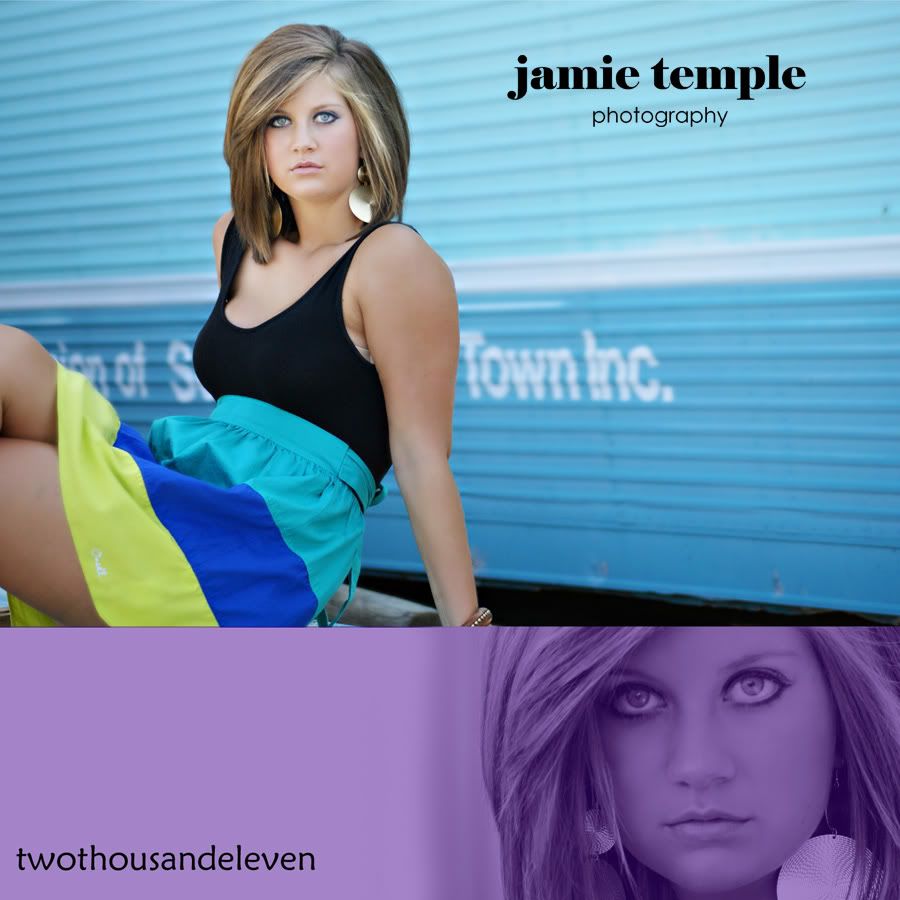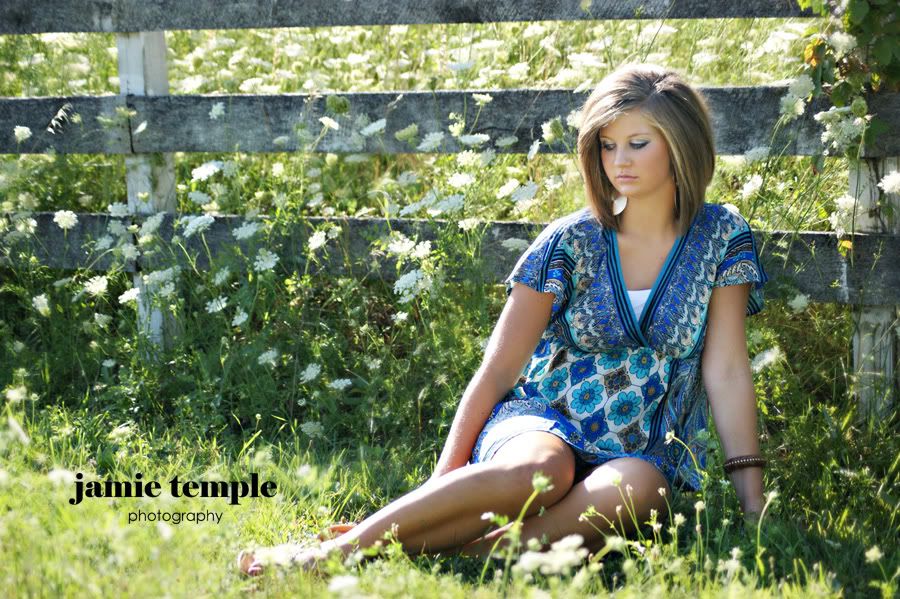 Theres a story about these heels...
Morgan's older sister Katie was a Senior for me in 2009. When Katie pulled these heels out of her bag I was in LOVE. Anyone who knows me knows that I love LOVE LoVe red shoes & accessories. In my lifetime I have had red cowboy boots, red glasses, red prom dresses, etc. I just think the color red is such a bold statement. It can be sexy, it can be romantic, it can be flirty, it can be the "it" piece to any outfit. Such as it was to Katie's outfit and now to Morgans. And they better hide them, because those heels are MY SIZE. Hide them, Morgan, I'm not kidding :)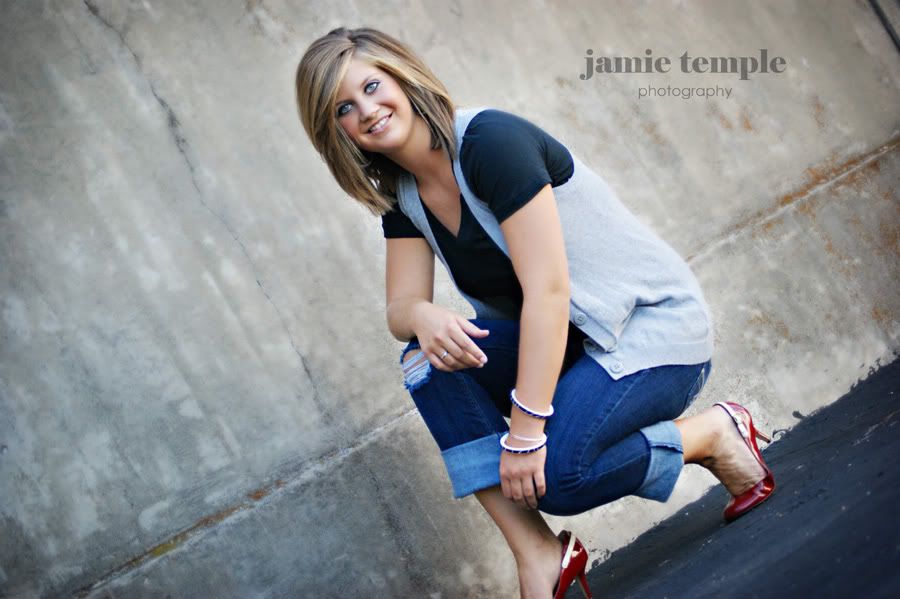 Thank you Morgan! It was so fun I wish we could do it again :)