Isn't she a doll? I don't think the sun could have reflected off that gorgeous blonde hair anymore. Makes for some yummy black and whites!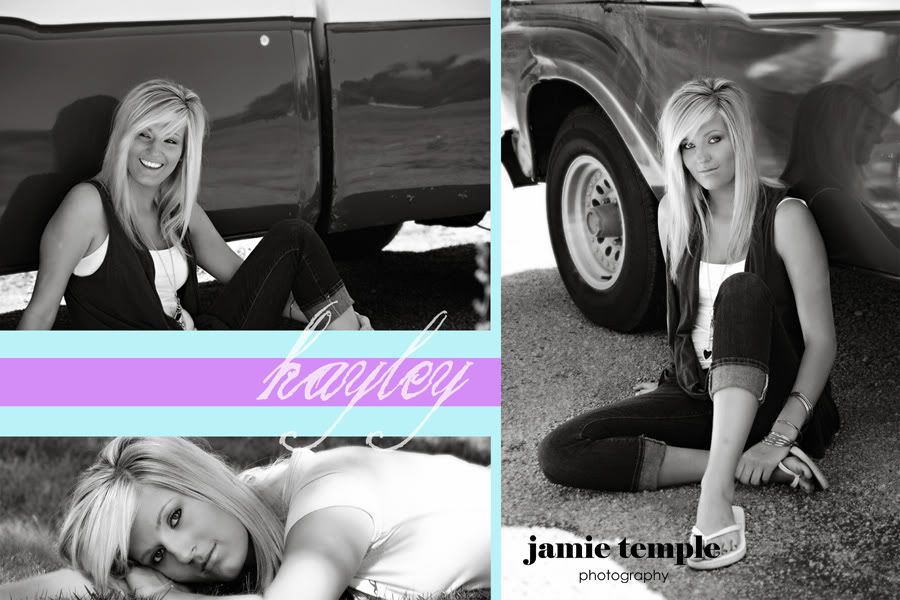 Hayley was so nervous at first, but it didn't take long for her to warm up. So many great shots! It was so sunny that day, not a cloud in the sky, and poor Hayley's eyes were watery! We just took our time and still got really awesome images :)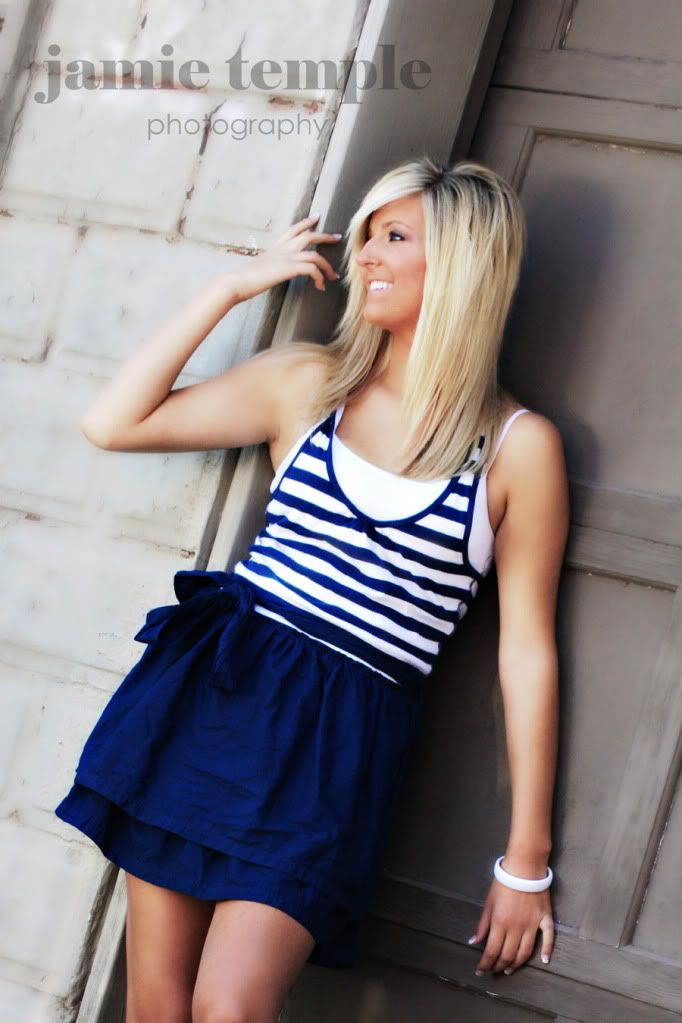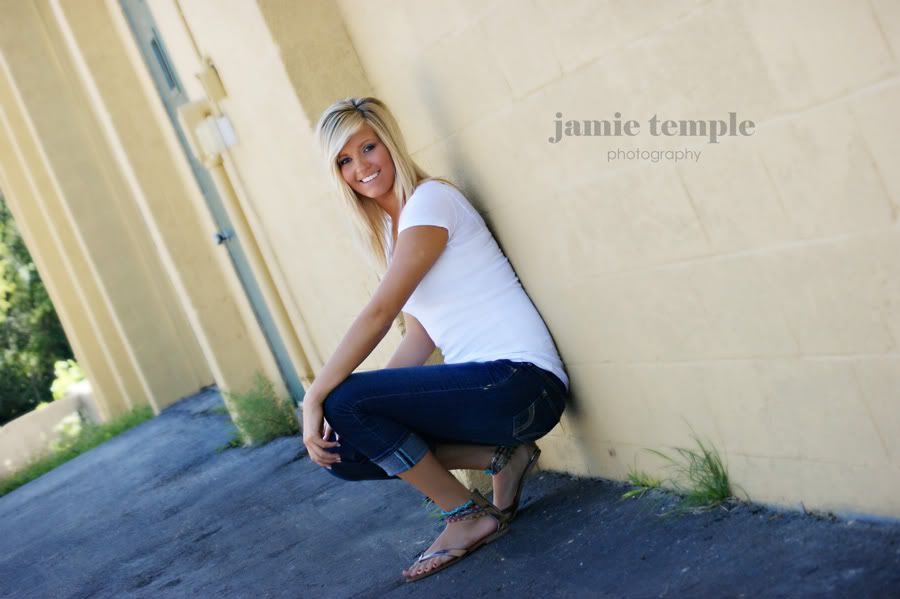 Hayley's dad pulled this gorgeous car out for us. Its a '38 Buick. I think I had to pick my jaw up off the ground when I first saw it :)And that is Bizzy,(if I spelled that correctly!) Hayley's "baby" ;) (By the way, her hair was by the crazy-amazing Rachel Elliot of Total Reflections Day Spa!)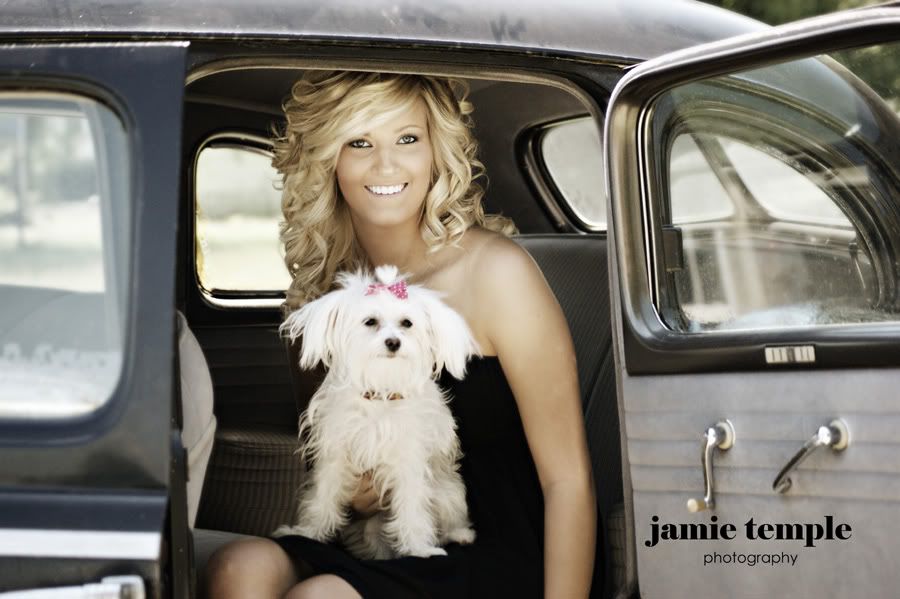 I met Hayley's family before I met her at her shoot. My daughter Libbie danced at Pam's School of Dance this past year and Hayley's little sister, Allison, kept me and Lyric company many times before her class began.
So happy to have been a part of your Senior year, Hayley!