It's never too early to get your fall QuickTakes scheduled! Looking for a few snaps at a discounted price? This is the ticket :)
If you don't know what QuickTakes are, they are 15 minute sessions for $50(plus tax), and include 10 images per session, and all sessions include 1-8x10, 1-5x7 and 8wallets.
Fall QuickTakes are our most popular because of the fall colors AND using the images for Christmas cards. Here are a few Christmas card images we have used Quicktakes for for our clients..
This a 5x7 Folded card. The Hileman's wow their family & friends with a sparkling image on Pearl paper every year. They always get compliments on how beautiful their family is from their Christmas cards!
Front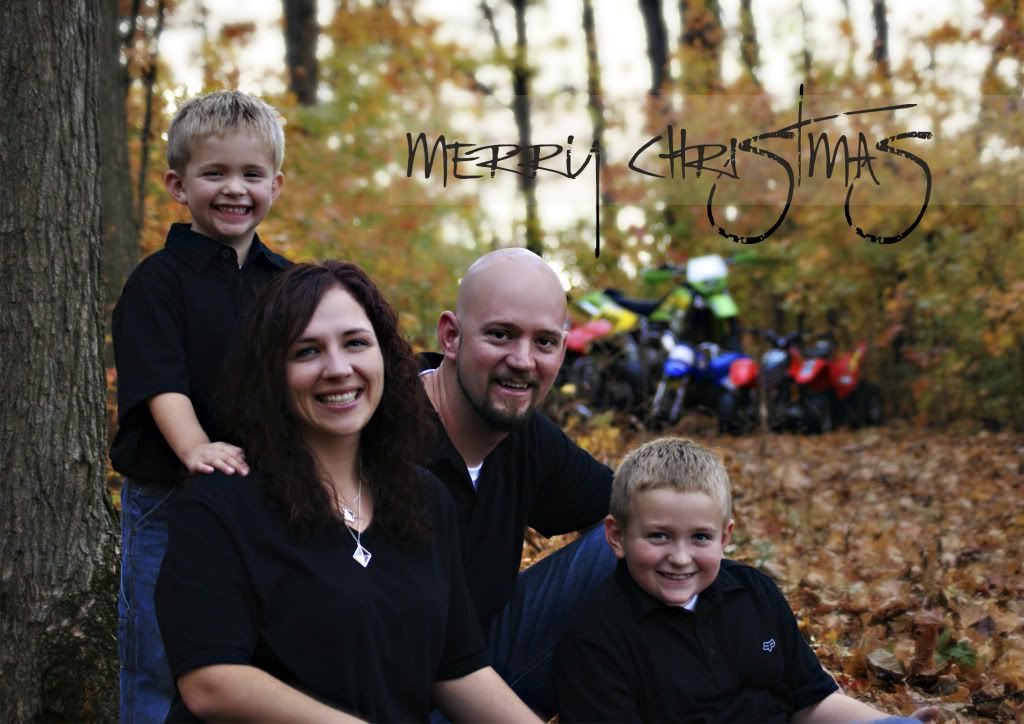 Inside top
Inside bottom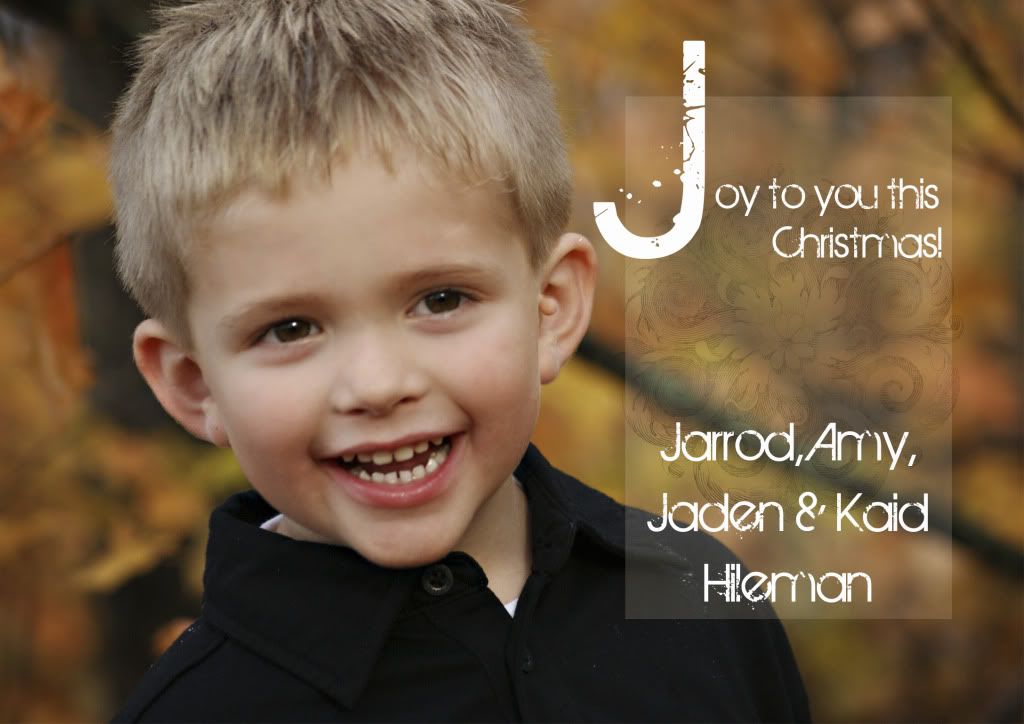 Back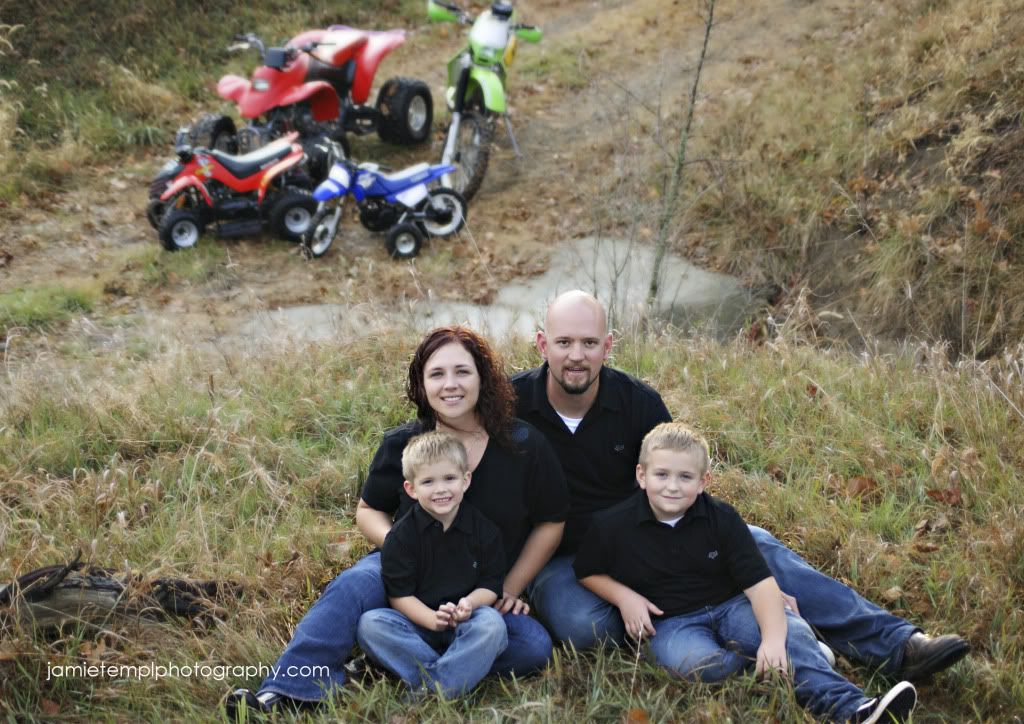 Leslie showcases her children on a flat 4x5.5 card every year. I hope to see them back again this year!
Front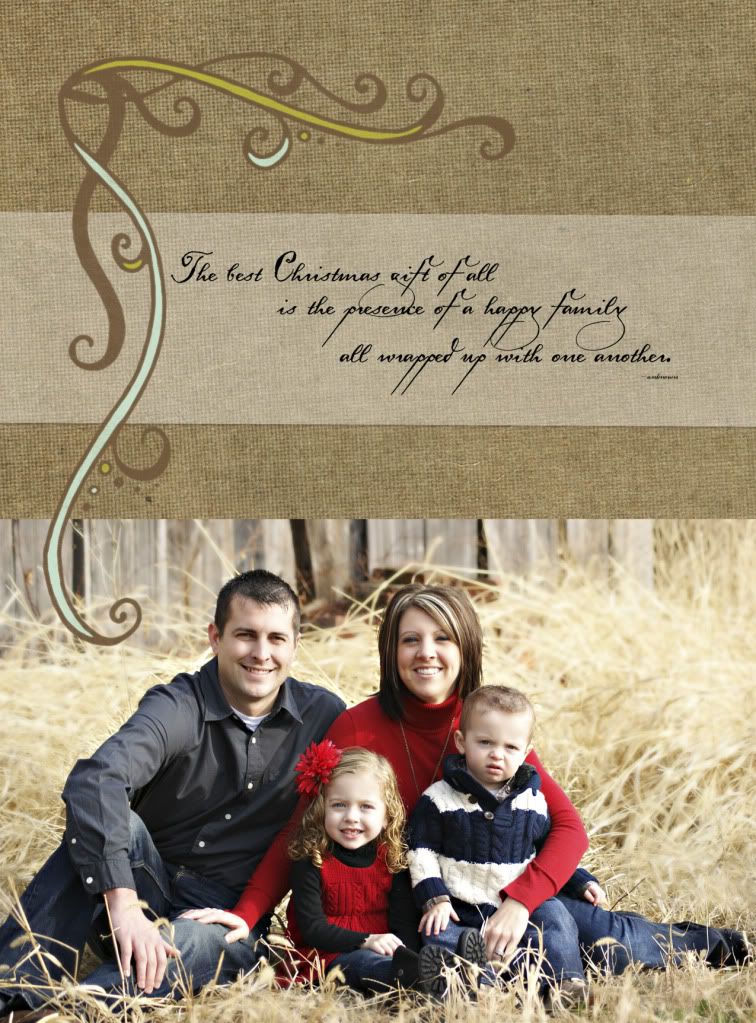 Back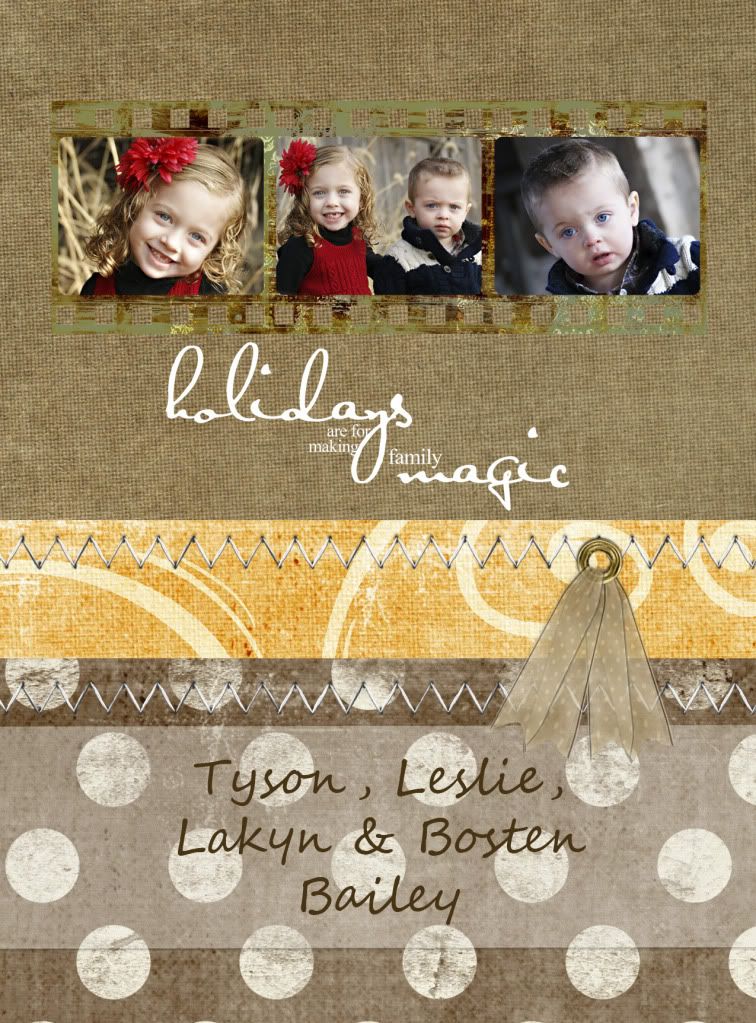 And these are the Miller girls, so stylish on their 5x7 folded card. Their mom, Kendra had to call and tell me that she got raves over the their Christmas card. I hope this is a tradition for them :)
Front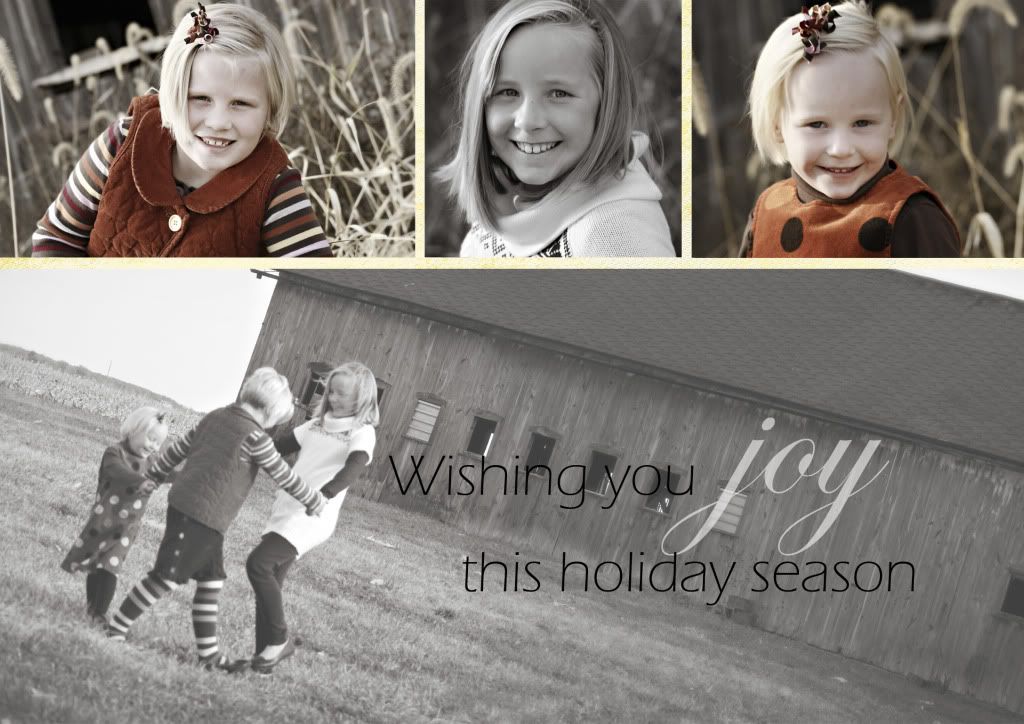 Inside spread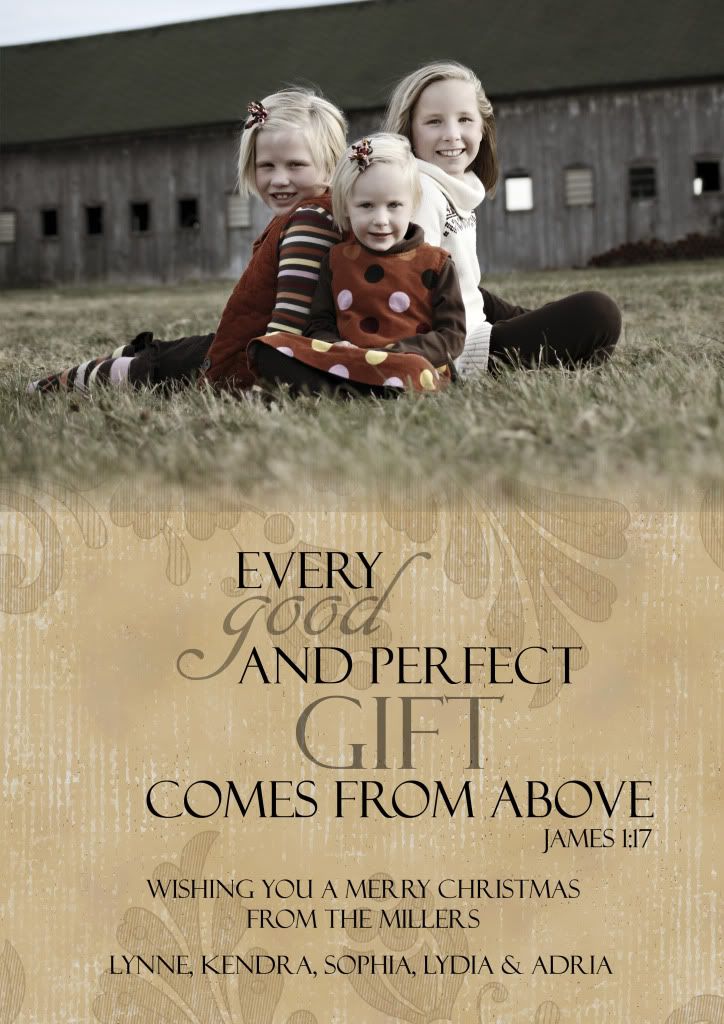 Back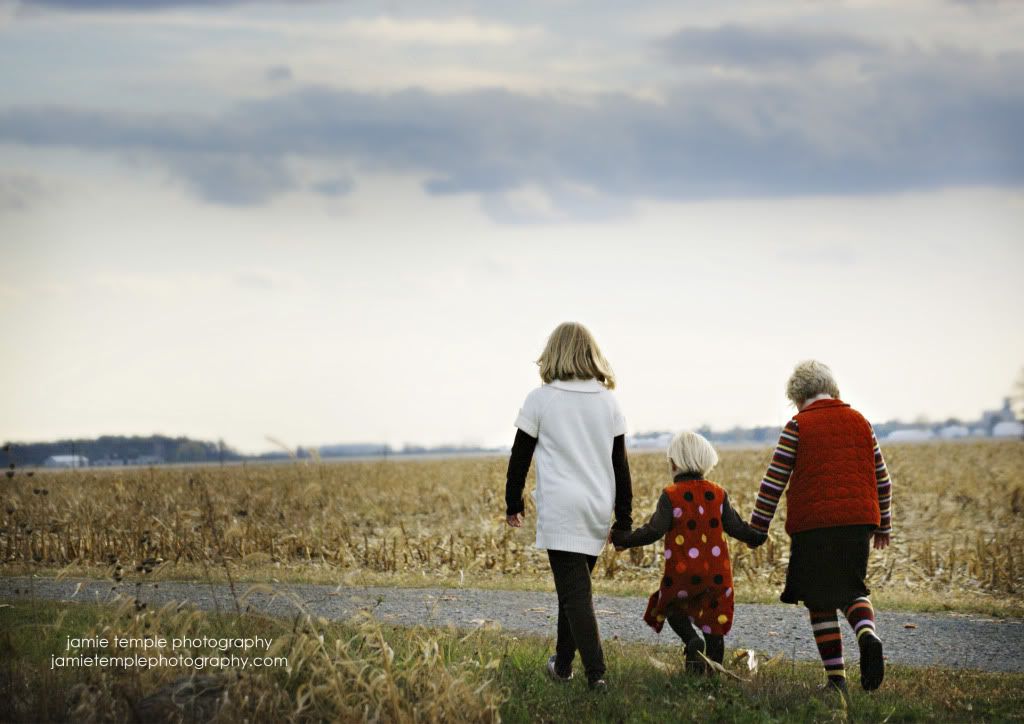 I'm showcasing these cards because if you schedule a QuickTake and also order 1 paid set of cards (any size, any paper) at your session time, you will get 10% off your second set of cards!
Get booked for QuickTakes as they will go fast! Especially with this deal!