I promised this blog yesterday, but if you would have been present for my day yesterday, you wouldn't have wanted to blog either. :) To generalize this week, it has been utter madness, and it's madness I am VERY HAPPY is happening at MY STUDIO (SMILING!), but madness none the less!
The Grand Opening was SENSATIONAL!! I was so excited when the first 2 people showed up, and then I blinked and there were 20 people, and then I blinked again, and I felt like I was at a concert! Standing room only! :) It was wonderful, and I wanted to talk to everyone, so photos are minimal, but I can give you a little taste of the day...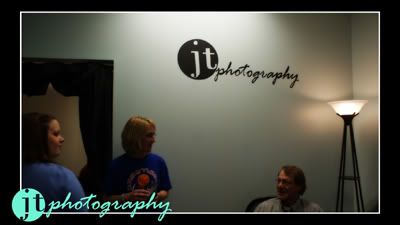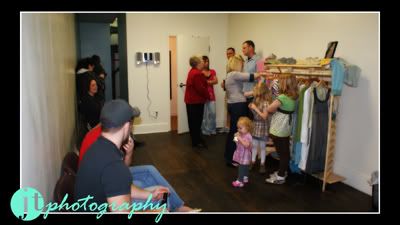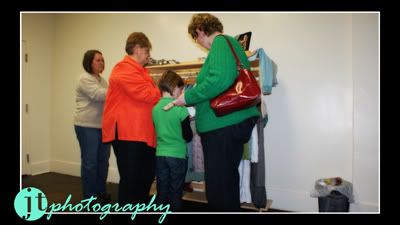 Crestview even sent over a cheering section! :)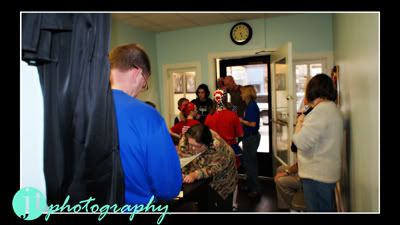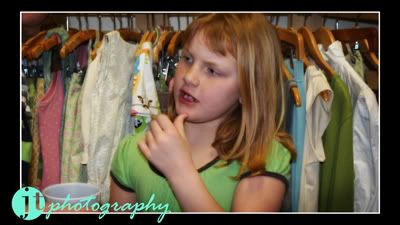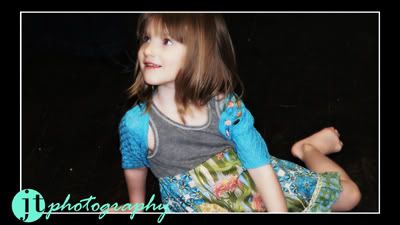 Some of our guests that day signed up for door prizes and I didn't announce to them what they were playing for, because well, I was overwhelmed by how MANY people were there so here it goes!!
TOP 3 GRAND PRIZES:
FREE FAMILY SESSION ($150 Value): Auna Allen
FREE LIL' SESSION ($90 Value): Elisha Schumm
$20 OFF ANY NEW SESSION: Dixie Painter
MORE WINNERS:
10% OFF ANY CUSTOM ALBUM:
1. Rosemary Brown
2. Natalie Bowen
3. Amanda Painter
4. Barb Painter
5. Cindy Amweg
6. Tom Marbaugh (This is my Grandpa :) so sweet!)
10% OFF FRAME & MATTING:
1. Jenelle Painter
2. Phil Olsen
3. Lisa Caffee
4. Shannon Painter-Carpenter
5. Lindsay Ross
6. Cait Bollenbacher
10% OFF CUSTOM DESIGNED CARDS
1. Kelly Ross
2. Amy Hileman
3. Annette Schumm
4. Michelle Berry
5. Elodee Marbaugh (My grandma, ha!)
If you see your name here, I will be sending your Gift Certificate to you by mail :) Congrats- I think all my dad's sisters and sister's in law really lucked out :) LOL!
If you didn't get to stop by,please do! We are keeping hours of Sun & Mon- Closed, Tues-Fri. - 10:00 am - 4:30pm, and Saturday 10-12 & by appointment (Due to Weddings, some Saturdays we will be closed.)
Next week we are ready for the QuickTake rush, and I think I will nap the entire day Sunday :) I love my job!!
Thank you all for such a wonderful turnout, you guys are the best!