It's time for Bosten's 9 month shoot, but I had to post these from his 6 month shoot because he is just too handsome. Not only did we get to see how much Bosten has grown and changed his looks, but big sister, Lakyn, joined in on the fun!
Isn't this so cute? He just looks like such a little man now!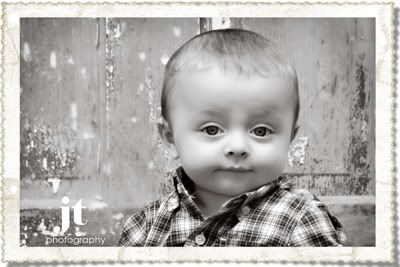 I cannot wait to see how much Mr. Bosten has changed! They grow up too fast!