What a beautiful Saturday it was after a week of rain. It's days like that that make me want to spend my entire day behind a camera! How lucky was I to have Jen & Chris's Engagement to shoot...
I swear in a running for cutest couple, they are a sure bet!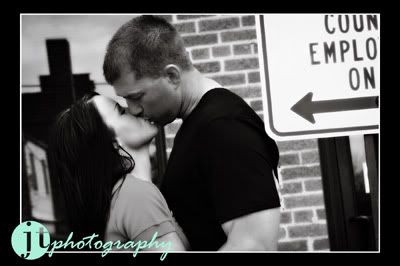 The entire session, Chris just couldn't keep his eyes off of Jen. It was so sweet.
Can't wait for your wedding in August! You guys are wonderful!