To the event of year! OUR GRAND OPENING!
Saturday, March 7th, 2009 at 5:00 pm we will be celebrating our grand opening of the jt Photography Studio at 137 E. Main Street, Van Wert, Ohio!
We will also be holding a Matilda Jane Trunk Show starting at 5:00 pm so come a lil early to get your seat! I would also appreciate your RSVP (the info is below!) so I know how many to expect! YES, YOU CAN BRING YOUR KIDS! But if you choose not to there will be Big Boy/Big Girl drinks there as well! :D And even if you don't intend on viewing the Trunk show please just come to see the studio!
Here is my invitation to you for the Matilda Jane Trunk show at the Studio Grand Opening!
The only thing I left off of here was the time, Trunk Show starts at 5:00 PM. Grand Opening opens it's doors at the same time!
Please RSVP to:
jtphotography@live.com
or
419.203.0889 (By text,call or voice mail!)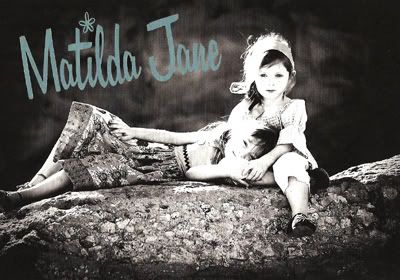 You definitely cannot miss this event! Not only is there going to be door prizes, but if you purchase any Matilda Jane clothing valued at $50 (total sale) you receive a $25 gift certificate to the studio! Some door prizes include FREE jt Loot as well! (Frames, gallery wraps, session discounts, free prints!!)
I just want to thank GOD!, my loyal blog readers, clients, friends, and most importantly my FAMILY (Especially Troy, and my Mom & Dad!!) for being such great beacons of light, support and help!! I could never have done this physically without any of you, mentally without your words of encouragement, or emotionally without the love you have shown me. I PROMISE that I will never forget how much you have all made me the success I am. You guys RAWK! I can't wait to see what this year has in store, and I can't wait to share it with all of you!