Education is key when making sure clients know what they are getting when they come to me. I think the best way to educate you about our business is to give information on the blog in some FAQ's and some informational tidbits that I can add to make your experience at jt Photography better.

Why are your session fees so expensive?
This is the number one question I get. (And to tell you the truth, they really aren't when compared to those who shoot our style and in our market. I can show you this if you'd like.) It doesn't bother me if you ask it, but I want to educate you on this question.
My session fees are in place to make sure I don't have to raise my very low print prices. Session Fees cover my editing time to make sure you have above exceptional portraits, helps me buy equipment & programs to stay on the cutting edge, helps to cover costs when I offer discounts, and pays my photography-related bills. A very small portion of this fee goes into my pocket.
If you "shop around" at print prices (or a'la mode on our brochures) in comparison to other local photographers who shoot the same style as us, and our in our market, you will find that we are nearly giving our prints away! We do this for our clients because we want our clients to find value in what they can display in their homes. And we want our portraits displayed everywhere in their homes!
Why do you have Senior Reps, and some places do not?
Senior Photography is my passion. My goal is to be shooting Seniors year round, and for this market to become my specialty. Don't get me wrong, I love photographing Weddings, Maternity, Babies, Children, and Families, but Senior photography brings me fashion, artistic, and relational inspiration. It makes me work harder at being my best.
Seniors that have come to me in the past have told me that they never realized their session would ever feel so personal. As soon as these Seniors book, I send them an information packet with a Senior survey, I friend request them on Facebook or MySpace and then study their interests. I want to know what we can talk about during our shoot, What style to shoot them, and where to go based on their interests. I feel this is the best way to get my Seniors to be comfortable during their shoot. Trying to get someone in their comfort zone in front of a camera only requires getting to their heart, this is best achieved by knowing what to talk about. Taking that time to get to know my Seniors is of the same importance to me as making sure I wake up everyday.
Senior Reps serve a big purpose in my business as well. They tell more of their friends about jt Photography when they are given that responsibility. The more Seniors I book from their "Spreadin' the love" the deeper the discounts they get. They also get perks such as discounted Senior Albums, Graduation Announcements,and percentages off their total bill due to word of mouth sales.
If you love to shoot outdoors, why are you getting a Studio?
Our Studio's main purpose is to get my career out of my home. My year of working at home was wonderful, but it's hard to seperate my home life from my work life. Being a work-a-holic has it's perks, but not being a dutiful housewife has major downsides! Trying to tear myself away from piles of work to work on piles of dishes and laundry was becoming a losing battle. Plus I was bringing clients into an unkempt house, which made me feel as though I failed on that end. Waking up in the middle of the night to answer email- also not practical.
The studio will also broaden my spectrum of photography. I will be able to photograph babies without the dangers of weather, and never again have to cut a session short due to rain or snow. The studio frees up time for you and puts me on a real schedule. No more unorganized chaos! YESSS!!!!
Do you do Traditional Photographs?
Traditional, to me, means plain, bland, and spiritless. Those who know me know I am everything BUT.
Bold bright colors, extreme angles, dramatic black & white, and grungy textures all are ways to describe my style of photography. When I say this is not your mothers photography, I mean it, and I say it with pride. God gave me this gift, and I plan to use it to the fullest extent!
If you are looking for Traditional, know that I will put my own spin on it. I have yet to disappoint on the images I have taken of a client. I want my clients to come to me again and again with the same desire for an amazing portrait.
As an example- I had a client (My Aunt Lisa <3) come to me for Caleb's 2nd Shoot (he's a rep, they get 2 shoots for the price of one!). She loved his first shoot, but wanted a good closeup, head and shoulders shot that looked polished.
Here's what I took for her:
It's what she was looking for + my edge. It's a favorite of hers now. But not as much as this one:
This is how I modified 2 of Caleb's favorites into one for his wallets: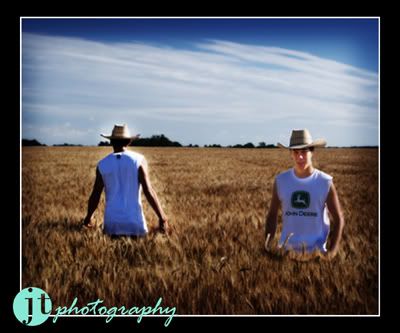 Why can't I see the pictures right after you take them?
Many people think if you have a "fancy camera" that what you shoot will look professional. This is why so many people say "Aunt Mary has a nice camera, maybe instead of going to get them done professionally, we will just have her snap a few at Cousin Suzie's wedding."
Can I ask you who are guilty of this- I KNOW YOU ARE!- this question, Are they ever what you
really
compare to a professional portrait?
Is it really something you would hang above your fireplace?
Would you take the pictures with you everywhere you go to show people?
Would you be excited to talk about it?
If you answered "Yes" to any of these questions, then call me immediately, because you are in need of some portrait therapy!!
My clients can tell you that their pictures are gorgeous. I want to show you the difference.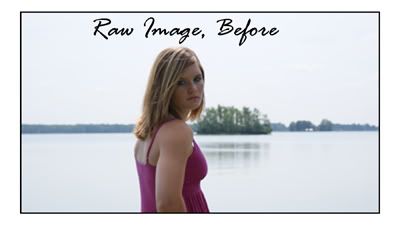 This what I download to my computer after we shoot. Kinda, BLAH, Except for Miss Megan, she is fabulous! But the picture kinda lacks something, yes?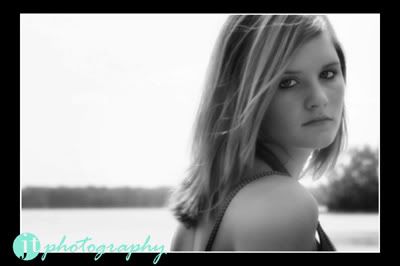 This is the same picture, cropped, color-corrected, lighting balanced, imperfections fixed, and enhanced. See the difference? It's beautiful! (And one of my favorite portraits!)
Why do you give us Proof DVD's, why not individual 4x6 proofs?
My clients know that I don't
show
you pictures. I want you to
feel
the portraits. I want the day we spent to flood back, I want the feelings of your baby's first portrait session to bring you to tears (Yes, people, I do it on purpose!), I want you to come to me with "I need you to help me decide!!" My proofs come on DVD's, set to music, for you to keep forever. That's my gift for you to look back on when that baby is 17, and whenever you want to just remember.
Paper prints would drive my prices for you through the roof. DVD's are playable memories, which do you prefer?
I hope this answered some questions, and I am always willing to answer more. So if you have some q's for me, leave them in comments with your email, or email them directly to me jtphotography@live.com and I will answer them personally.