It's been a pretty common theme this year, friends of friends of fellow clients coming along on our sessions. I must say, it's a trend I LOVE, because it helps to calm the nervousness when their own senior session comes to be.
Laney was along on a couple of her friends' sessions, and it only set the ball rolling on her own excitement of her senior session. I could not wait! It wasn't the only thing I couldn't wait for, as I couldn't wait to see a certain picture I took on her family's past residence that day. One of my very favorites of the year..
We started in Convoy on this rainy day, something that I had impulsively done because I hadn't really ever shot there alot before. The grainery beckond my artistry, and I couldn't have been more inspired with Laney's sense of style.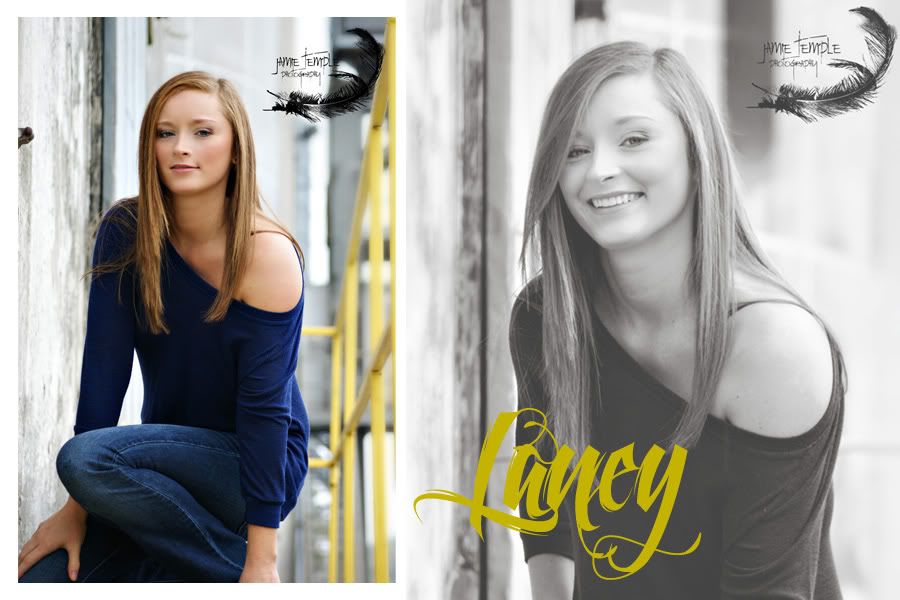 We had to dodge a few (okay, more than a few) raindrops, and we ended up having great discussion in the car in the in-between time. But after the drops, this is what we caught...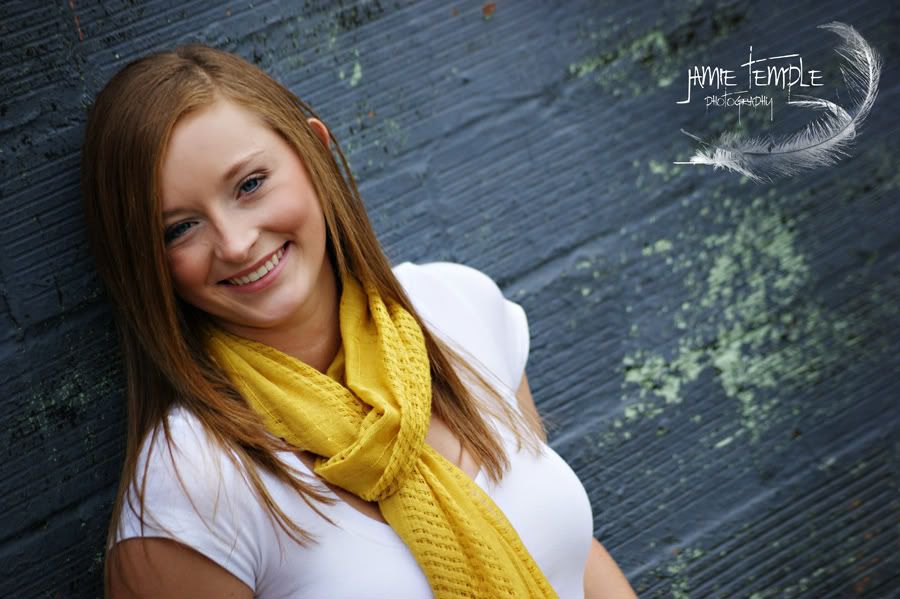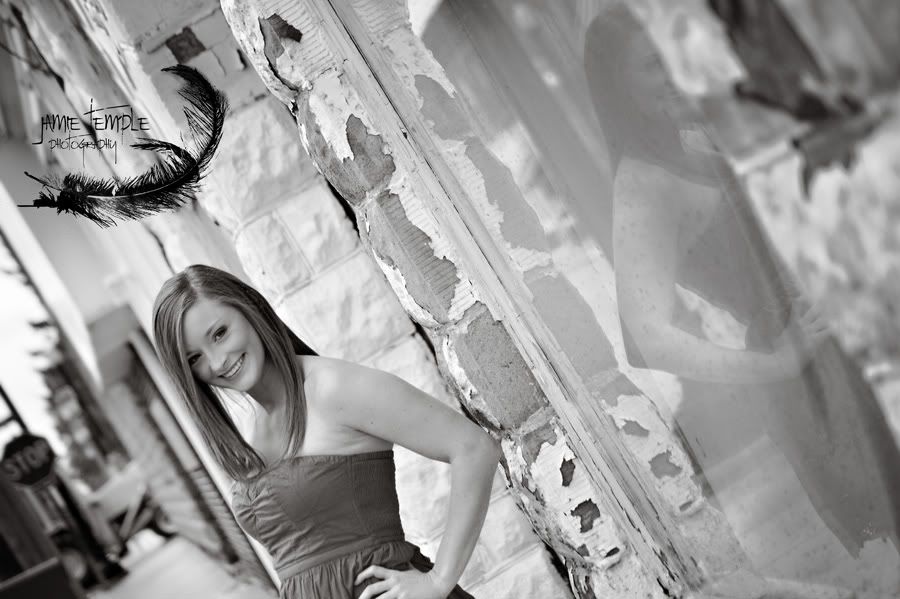 We then travelled to a home outside of Convoy that Laney's family used to live. It was like we travelled back to her childhood. We even found a place in the barn, scribed in chalk, "Laney was here". It was an amazing energy there, like she was experiencing something like her session that allowed her to be in a passage from childhood, but yet she was enjoying the nostalgia of being back into it at the same time. Smiles were plenty. :)
She showed me her old hangout...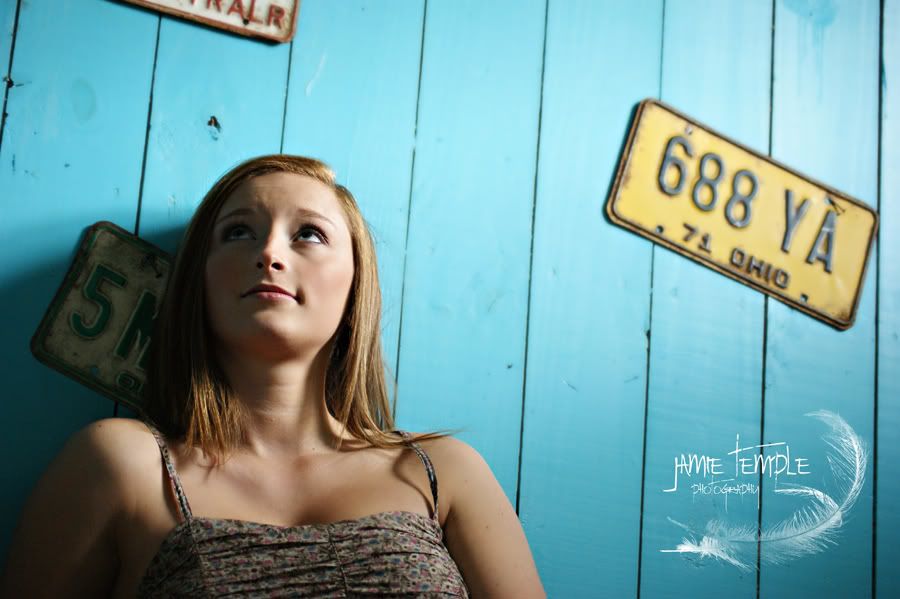 And then she showed me the hayloft. I was in a state of bliss. I think I shot this frame 80,000 times, just because I was IN LOVE with the ambience and the light, the shimmer from the golden straw, the unorganized chaos of the egg crates. THIS SHOT is a shot I will never be able to shoot again. It's cemented in my mind as something I could never recreate for anyone, because THIS. Is. Laney's Shot. In my mind it would be like trying to recreate the Mona Lisa. Everytime it would be recreated, it would begin to lose it's brilliance. I cannot convey much more the energy I felt in this shot.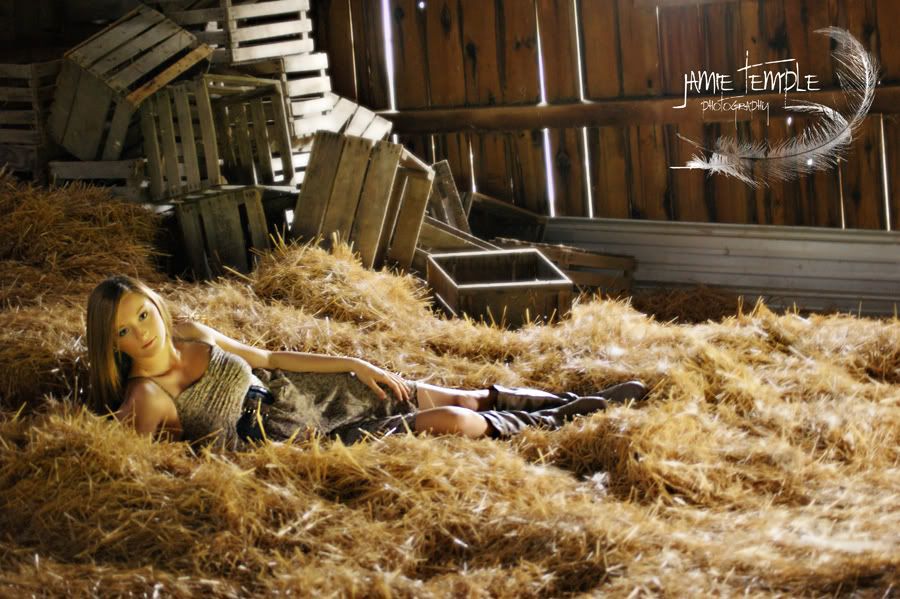 After the high of that shot, I wanted to try something I have wanted for a long time. Laney hit it right on. I always have seen Senior sessions as a "right of passage" of sorts. With the fairy dust of childhood losing it's luster a little more everyday, and adulthood around the corner of a Senior, I have always seen a picture in my mind involving a suitcase and a highway. I don't think I need to explain anymore after you see this picture...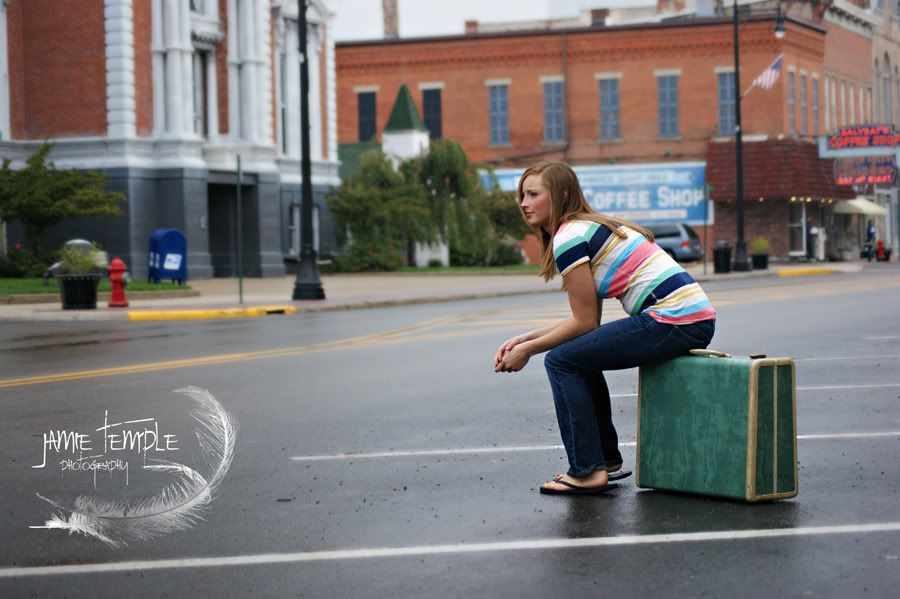 Thank you, Laney! Such an inspiring shoot :) Good luck and enjoy those moments you have left at being a kid :)