Dylan has stolen my heart. I'm so blessed to be his aunt! He was a natural model during the newborn session of his Kicks to Coos package. I cannot wait to document how much he grows in a year, and to witness it for the rest of my life.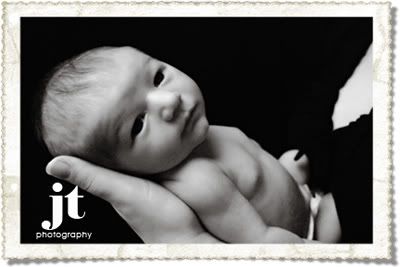 He dozed on and off during his session. Told you he was a natural! But who wouldn't want to sleep in a Hammock of Mommy & Daddy's hands?! Talk about comfort!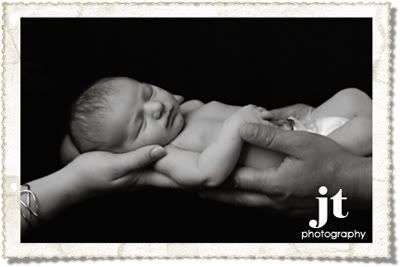 Here is one of my favorites :) I will be ordering this one for myself!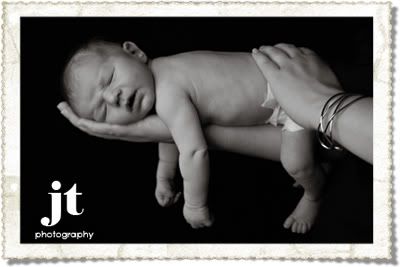 A proud Daddy. I'm so happy for my brother.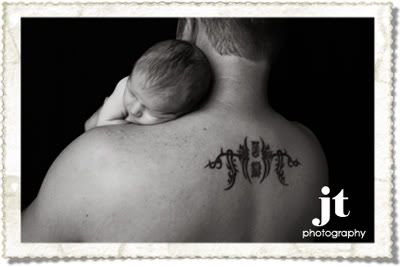 Introducing The new Painter family...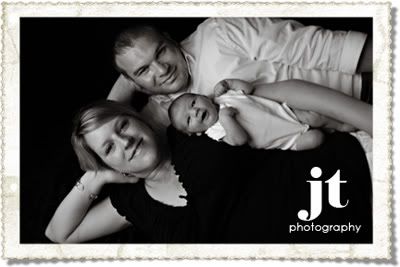 (Doesn't it look like he's smiling? LOVES IT!)
Also wanted to share with you that QuickTakes are next week, and I still have a lot of spots open. So please call the Studio (419.203.0889) or email me to book your session (jtphotography@live.com). $20 for 15 minutes is a great deal. Especially if you are budget cutting, but don't want to cut out documenting your kids in professional portraits! It's a steal!
And... I know most of you know this already since you read my blog on Facebook, but... I am pregnant!
We are due in January and are very happy about our new little surprise! I think Liberty has kissed my belly about 30,000 times! :) Prayers for a safe and healthy pregnancy and baby would be much appreciated!
Please also pray for
Leigha
as she was sent home from the hospital with not so good news. Please read her blog (AND LEAVE COMMENTS OF CHEER AND SCRIPTURE! It brightens her day!) for further details and updates. Please please please continue to pray for her healing, for God's guidance and encouragement for her and for continued purpose in her life. She is one of the strongest women I know. I BELIEVE IN THE POWER OF PRAYER! Be a prayer warrior for Leigha!