It all started as a comment on a facebook mobile upload. My friend, Alysia Vaske, had painted one of her AH-MAY-ZING designs on her apartment sliding glass door because, well, she had run out of canvas. I was inspired at the instant that I saw it. My head raced with ideas. Let's get Alysia to paint on PEOPLE! BRILLIANT!!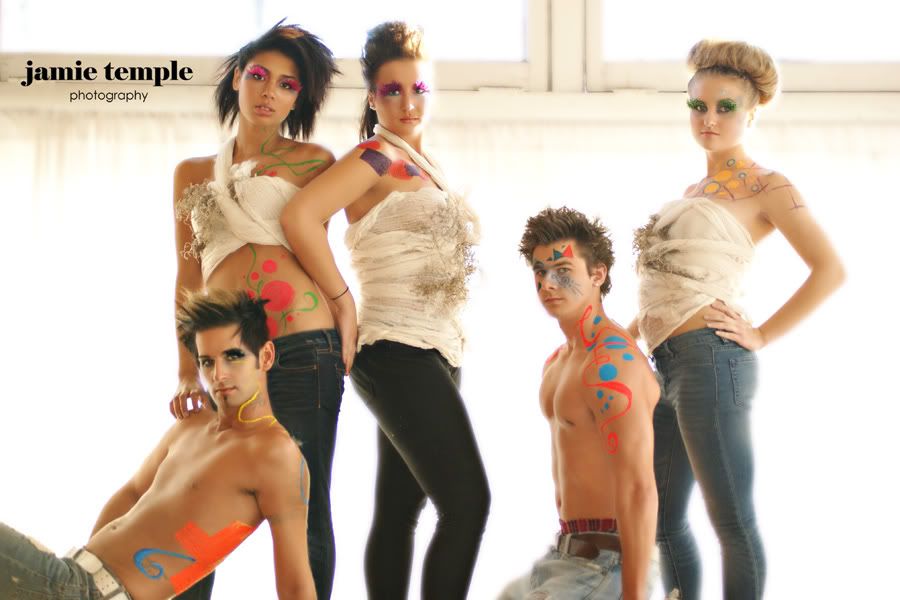 It didn't take long to get a HECK YES!! from Alysia and the ball was rolling. I knew what I saw in my head and knew exactly what I envisioned was something that would be awesome to her as well. We did a casting, we found our people who were down with being painted and everything fell together.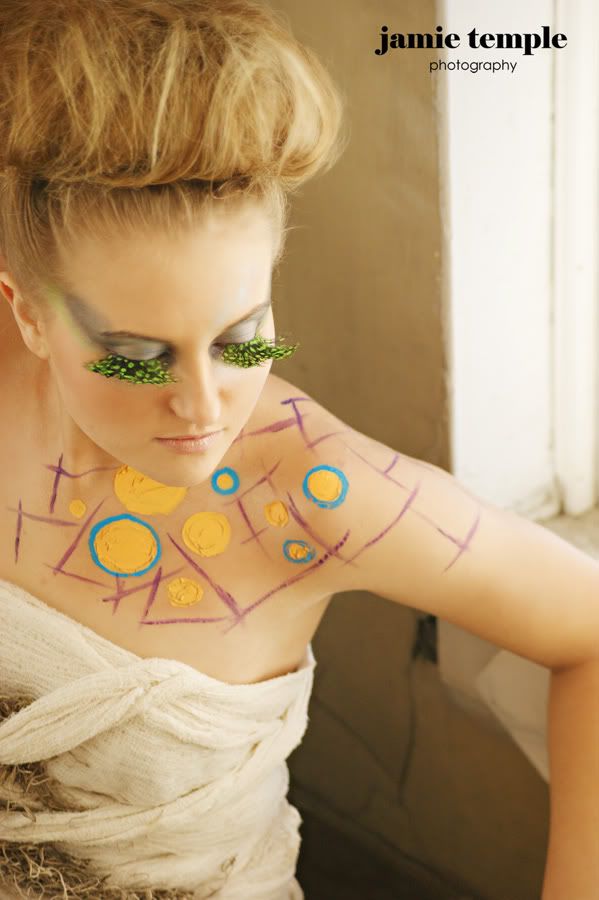 Some where along the line, it was named "The Funky Shoot". I love that. Funky is my word. ;)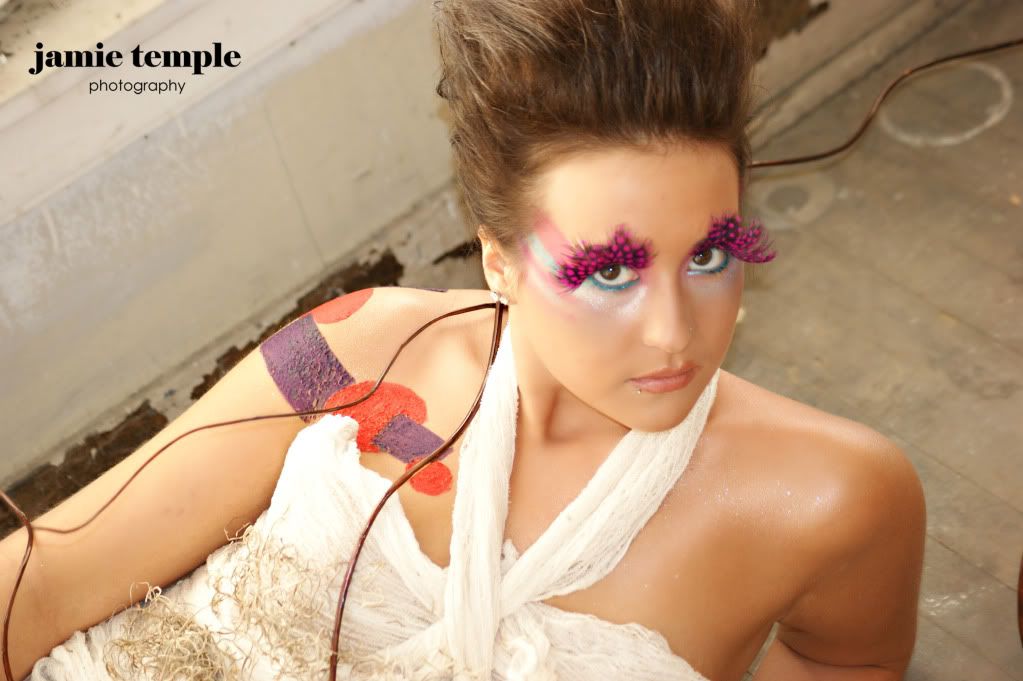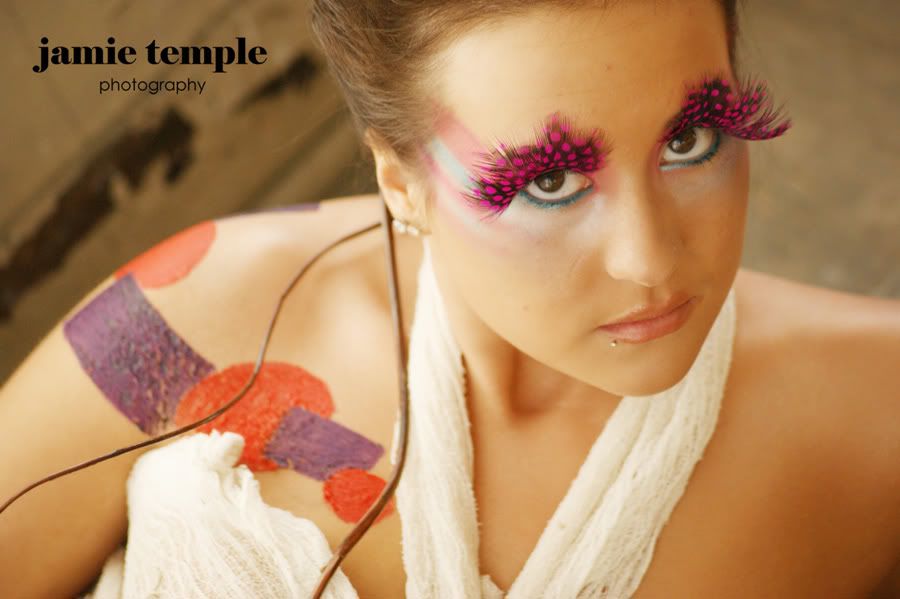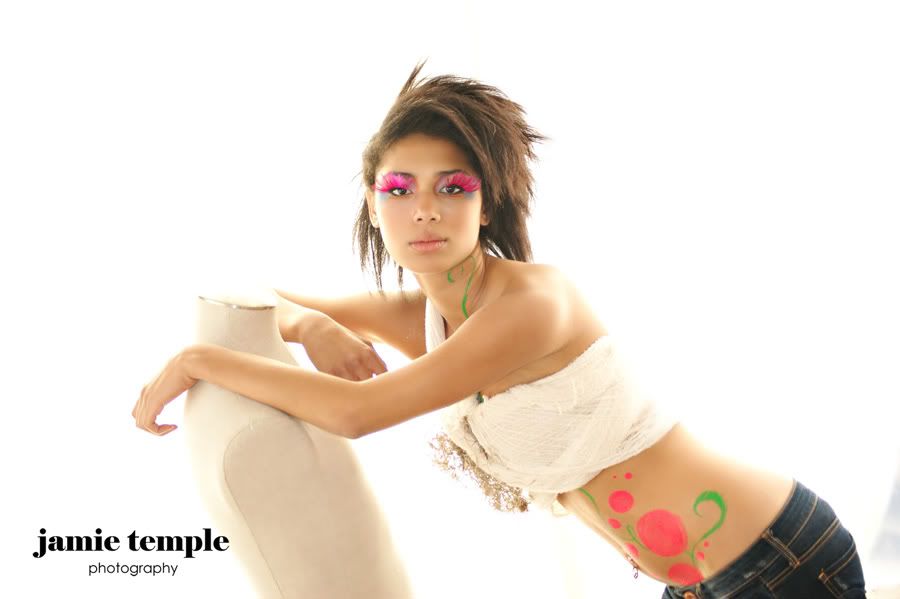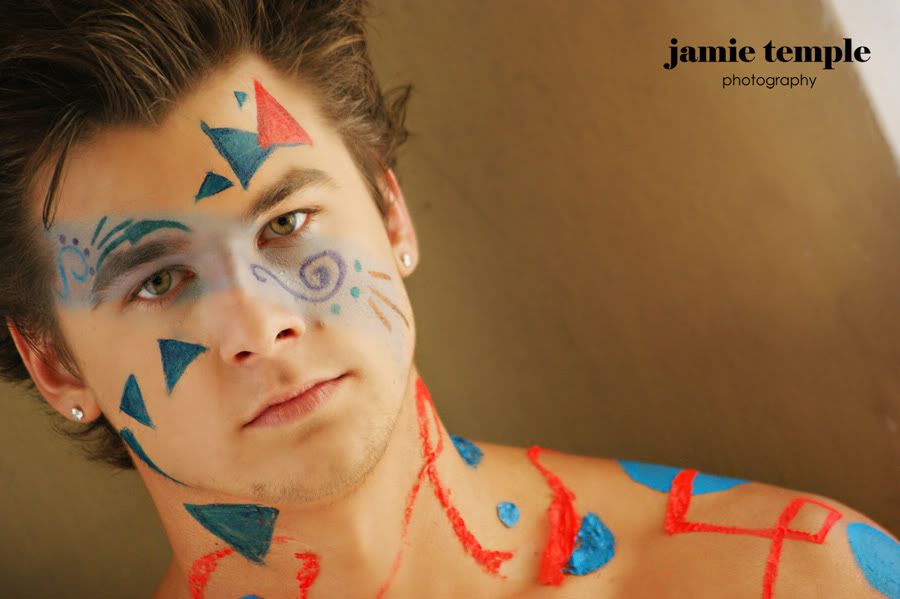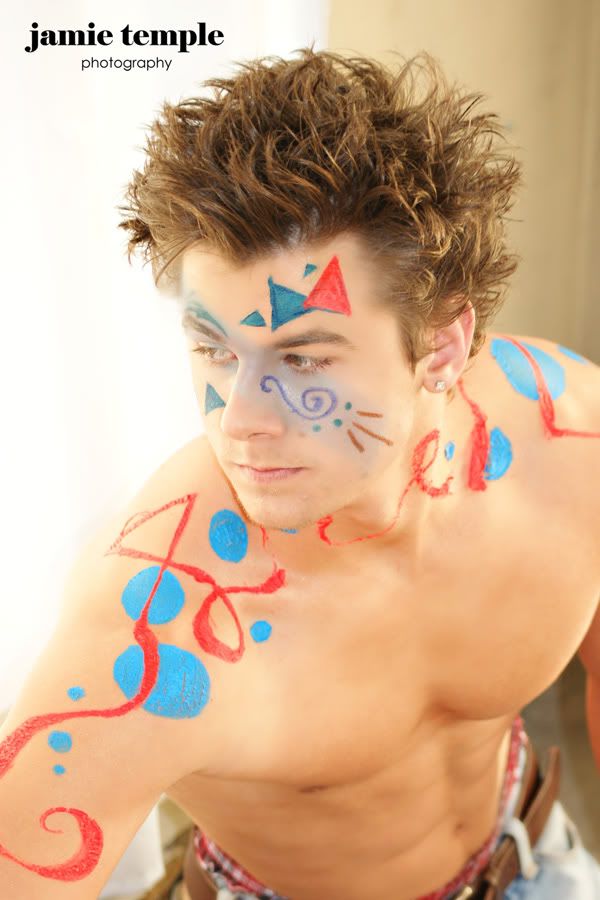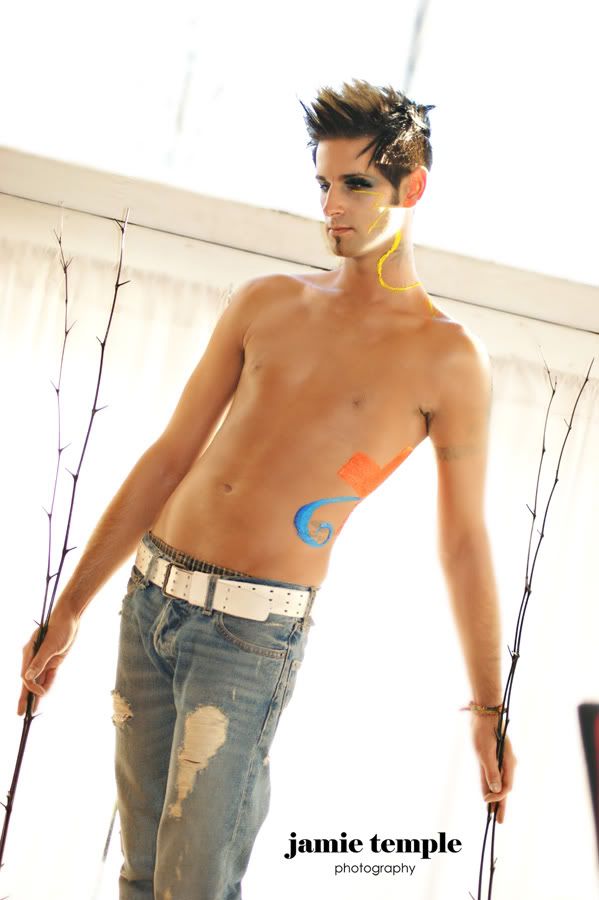 Alysia's paintings are so original. They are very colorful and unique, much like Alysia herself. Her paintings are for sale and you may contact her either by email (vaskealysia@yahoo.com) or by phone (419.203.6486) to see her work or for info on a specific piece you want.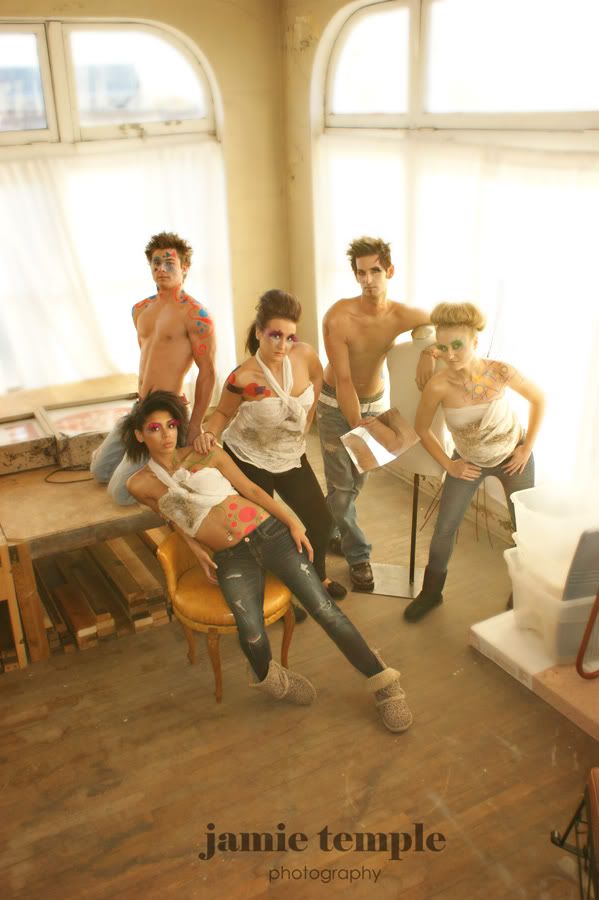 I cannot end this post without thanking the wonderful Rachel Elliot, Robin Spencer, Amanda Painter, Katie Miller, Kylee Laukhuf, & Dancia Myers for being hip to the crazy stuff that goes on in my brain and getting as excited about it all as I do. And to our GORGEOUS models: Jason, Austin, Sarah, Toni, Amanda :) You guys are all irreplaceable and always always appreciated!
And to Alysia, who is so so awesomely talented. Your work is an inspiration to me! Thank you so much for being such a great help to me this summer and for being YOU! :)
All images were shot in the lovely
Touches of Time
where I would like to buy EVERYTHING and have bought alot of great items for my home and studio. They also offer awesome interior design services and have so much to choose from! Thank you for the use of some great space/lighting! You guys rock!!